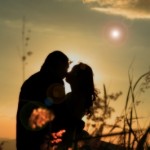 By Lori Ann Davis, MA, CRS
We fall in love and dream of living happily ever after. Unfortunately, this is not the norm. Too many couples either end up getting divorced, or they settle for a less-than relationship. I am passionate about changing that relationship that has the potential to be great! I have dedicated my career to helping you create the kind of relationship you dream of but may not have at the moment. So whether you are single and looking or in a relationship, here are some tips for creating everlasting love.
First and foremost, great relationships are ones where both partners feel loved! You both feel free to be your true self and know that you are accepted for who you are. This means we have to accept our partner as they are and not try to change them. In order to feel safe and vulnerable in a loving relationship, we need to feel accepted and appreciated for who we are. Remember to let your partner know how much you appreciate them and what you like about them, and do so often.
Great relationships require the ability to solve conflicts when they arise. If you avoid conflict or cannot resolve problems, you will eventually grow apart. This will deteriorate your connection and your relationship. It is essential to learn how to express your thoughts and feelings in a positive way. If you blame your partner and express yourself out of anger, your partner will not want to work with you. If you have unresolved issues in your relationship, it might be time for professional help.
Forgiveness is another key component to creating everlasting love. No one is perfect, and there are bound to be hurt feelings from time to time in an intimate relationship. If you have done something wrong or said something that hurt your partner, whether you meant to or not, apologizing as soon as possible. The other side to that is being willing to forgive yourself and your partner. Holding onto and rehashing the past will only harm the relationship. Remember that you are looking at the big picture, not one specific event.
Everlasting relationships require an emotional and physical connection. We need to trust each other in order to feel safe so we can let our guard down to really feel connected. This is the person who you can depend on and confide in knowing they will always have your best interest at heart. This requires a commitment to spending quality time together, being open and honest. Remember to be loving and accepting of your partner. Take time to listen to them and let them know you care about what is going on in their life. This feeling of being understood by your partner will create the emotional connection you need to stay in love. Finally, let's not forget the importance of having a satisfying, physical connection.  It takes work and planning to keep passion alive in a long-term relationship, but it is worth it. This is the one connection that you share with each other and no one else. This creates a special bond between the two of you. It is simple really; sex is good for your health, your stress level, and your relationship! Having sex more often increases your desire for sex and having sex less often, reduces your desire. So, make it a priority to spend time connecting emotionally and physically with each other on a regular basis.
What do you do to keep your relationship alive and strong?
Lori Ann Davis, MA, CRS
 Certified Relationship Specialist
704-999-1781
Radio Host, TUNE IN-
 Listen Live 24 hrs a day!  
Ask Lori
 The WGIV & WDRBmedia signal is broadcasted through networks with over over 40 million listeners!