As another year comes to an end, there is another Christmas party to organize. This is a nice occasion to acknowledge past success, wave at the future, and have fun at the same time. The first impulse of many business peoples is to play it safe, while others let the party be an afterthought. I am sorry to say that this isn't going to fly, not if you want to witness a great party.
The same old-party routine will not really blow anyone anyway, so try to come up with an idea that is exciting and new.
A breath of fresh air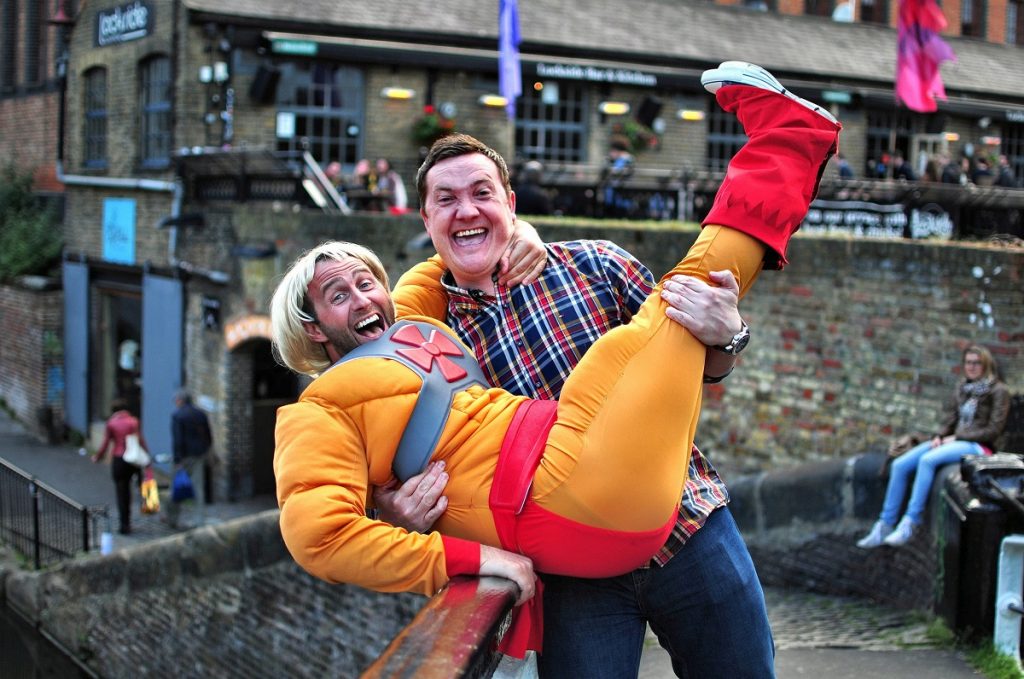 Office parties are a great opportunity for team building, networking, and connecting on a meaningful level. Yet, it should not all turn into a workday with less sitting and stress and more glitter and food. You need to find a way to bring the office together in a relaxed manner.
To get the ball rolling, put ideas out in the open and allow everyone to have a say. Figuring out a theme is a good starting point that streamlines the rest of the decision-making process. Yes, it is Christmas, but people may be fed up with the usual lights and trees. How about something a bit different?
There is no reason for a Christmas party not to double as an office awards banquet, for example. At least put a funny twist and set an ugly, cringe-worthy Christmas sweater dress code. Alternatively, turn it all into a costume party, Winter Wonderland theme party or Nightmare Before Christmas event.
On top of the game
Depending on your company culture, values, and philosophy, you can either go for quirky and whimsical or formal and sophisticated event.
In the former case, I would consider concepts such as office Olympics, talent show, karaoke, etc. You can also think outside the box, that is, the office cubicle. Some of the nice ideas are themed bowling nights and outdoor sumo throw-downs. It is possible also to rent a lavish house, hotel or mansion and have a whale of time there.
Just remind people that you have to stay on a party budget, which tends to always be smaller than we would like. If, for whatever reason, you cannot handle everything, outsource some planning tasks to colleagues or hire event planning pros who know all the ins and outs.
Bring something new to the table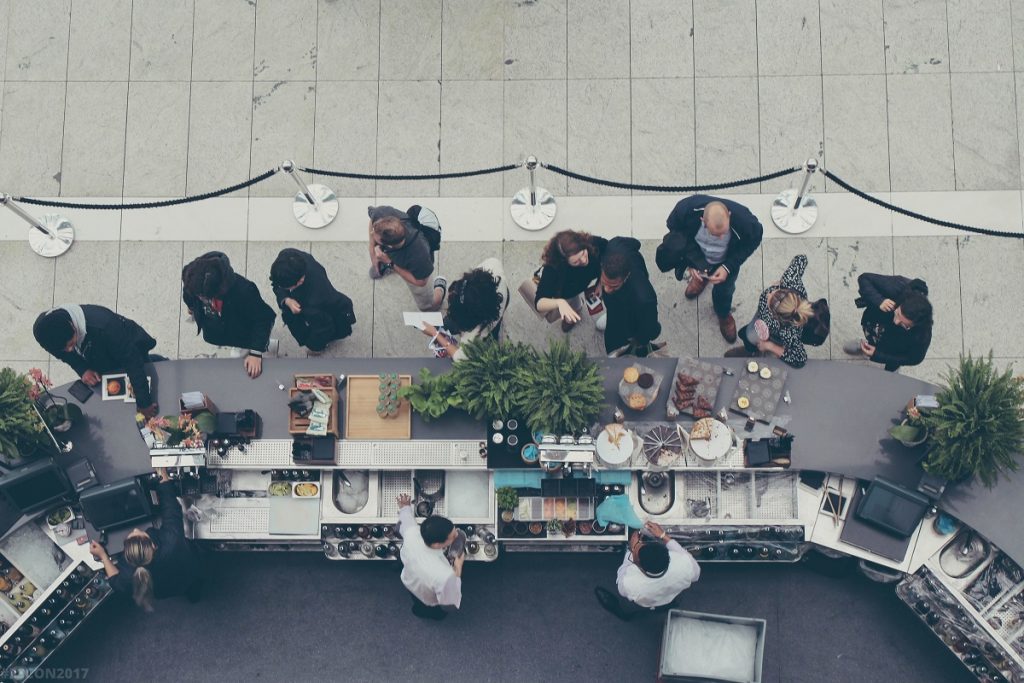 Regardless of the theme and bells and whistles, fundamentals of a successful party remain the same. Food and drinks are its life and soul.
If you are not eager to get busy in the kitchen, you can let professionals work their culinary magic. Seek companies that offer food and drinks which are delicious, but also a feast for the eyes. For instance, if you go for a cocktail-making office party, which is a great theme, opt for renowned catering companies that champion mixology, novelty art of cocktail making.
A more DIY approach would be to encourage everyone to bring their favorite food. If the company brims with different cultures, that is a nice chance to celebrate the diversity with cuisines from team members' countries. In any event, I would not miss a chance to put some mouth-watering cookies, chocolates, candies, and cakes on the table as well.
A bag full of tricks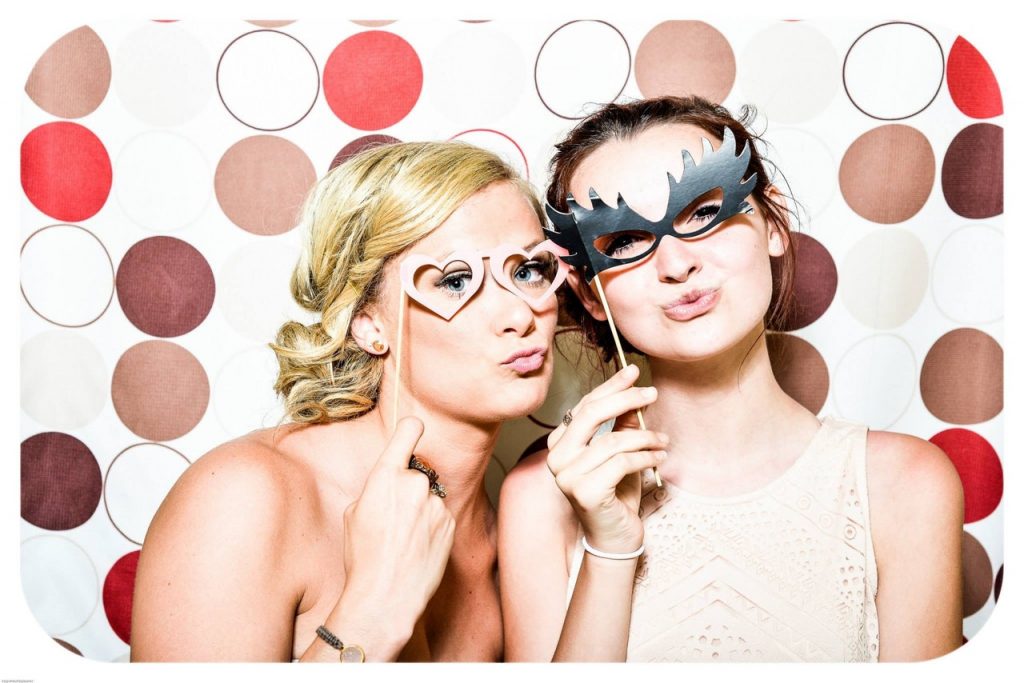 Beyond what we have covered, let your imagination run wild. Bear in mind that games are always a welcome addition, so think in terms of pool, pop-a-shot, foosball, classic arcade games, etc. They can be rented out for one day in case you don't have an entertainment area on the premises.
Finally, throw some gadgets into the mix. You could create a photobooth or even better, a slow-mo video station. A drone is an absolute stunner as well, as it allows you to capture amazing aerial photos and share them across social media.
Go an extra mile and create a custom Snapchat filter to maximize the amount of buzz.
Have a ball
The ultimate office party should be a way to thank everyone for the awesome work throughout the year and an event that has everyone buzzing.
So, stay one step ahead of people's expectations. Select a nice theme and get into organizing and planning. Get your creative juices flowing and throw a memorable party that will serve as a talking point for months to come.
Let people enjoy themselves and spend memorable time with their colleagues outside the work hours. See them letting their hair down, without you having to micromanage interactions.