Working from home has some undeniable perks. You will save a lot of time and money on the commute and the accompanying expenses and you'll always be just a few steps away from all the amenities you might possibly need. Furthermore, you'll feel comfortable enough to get your creative and problem-solving juices flowing. However, there are some issues that may crop up, and the most obvious ones are distractions and procrastination. In order to avoid this, you have to create an appropriate working environment and here are five tips for creating a functional and stylish home office.
It needs to be a room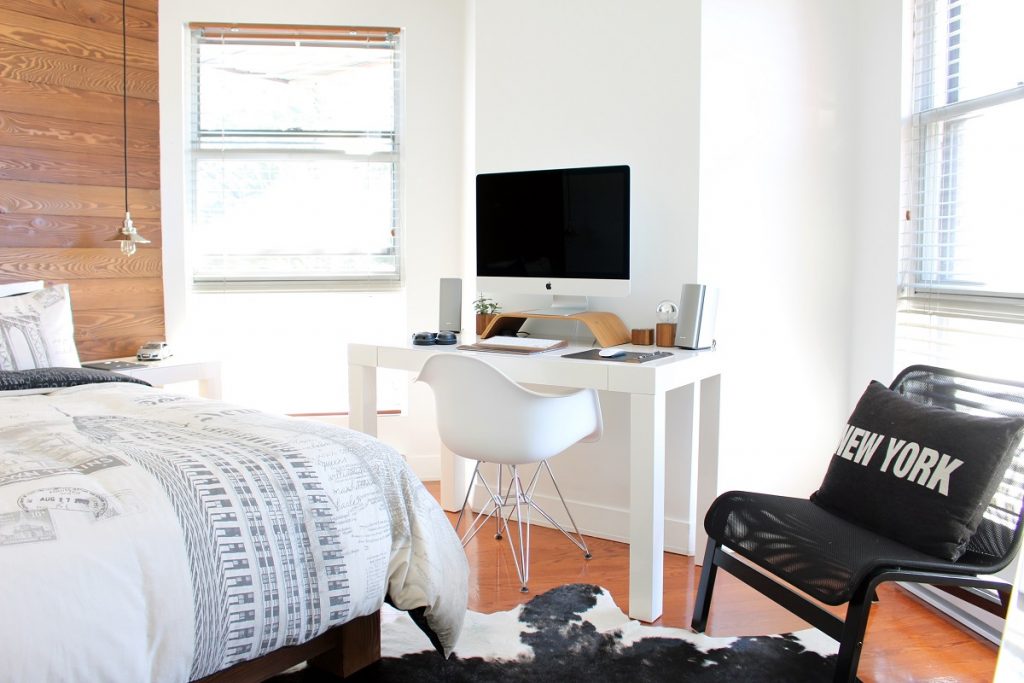 If you want to create a home office, you cannot compromise. It cannot simply be a claustrophobic corner in the overstuffed household, you need a separate room for it if you want to keep your work efficient. If you do not own the extra room and you simply have to install the home office, you should choose the part of the household that is least frequented during the day – like the bedroom, for example – and wall the office area off with plaster panels or purchase partitions (you can find some really stylish ones).
Use what you have
Close your eyes and imagine the typical office setup – work desk, comfortable chair, a few file cabinets, several lamps, a landline phone, a computer and a few art pieces hanging on the wall. These are the broadest strokes of your typical home office that should serve as a jumping off point, and they spell out its most important aspect – function.
However, this doesn't mean you are obliged to spend money on all of these new elements. While a comfortable chair and a good work desk with a lot of drawers are a must, you can get the rest of the items from different parts of the household. Lamps, chairs for clients and even art pieces can be discarded items that are sitting in your garage. If you don't want to spend money on bulky file cabinets, you can always nail a few additional shelves to your wall and arrange boxes on them – it's a perfectly functional way to store files.
A bit of personality won't hurt anyone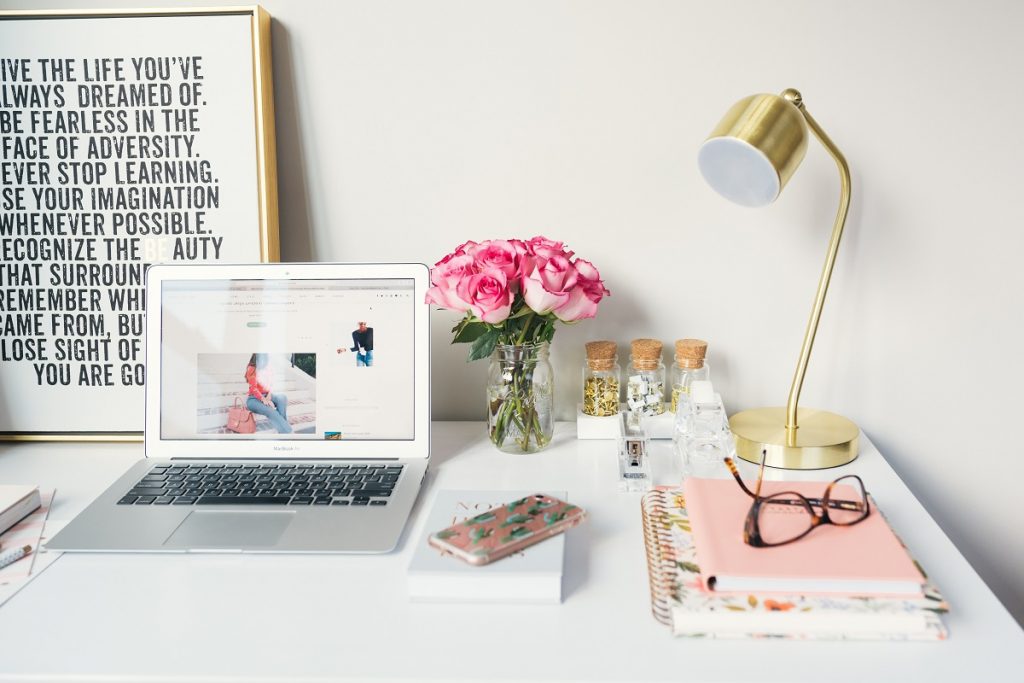 With all the discussion about pure professionalism, do not forget the main perk of a home office – even though this should be an exclusive working area, you have a very unique opportunity to fashion the workspace to your own liking. A bit of personality and style won't hurt anyone and it can actually help you become more productive.
You can add some inspiring wall art and quotes placed into inventive custom framing just so you can rest your eyes from the computer screen from time to time. You can absolutely choose your favorite color and repaint the entire office to suit your tastes and this goes without mentioning a whole palette of hues when it comes to in-office furniture.
Avoid distracting details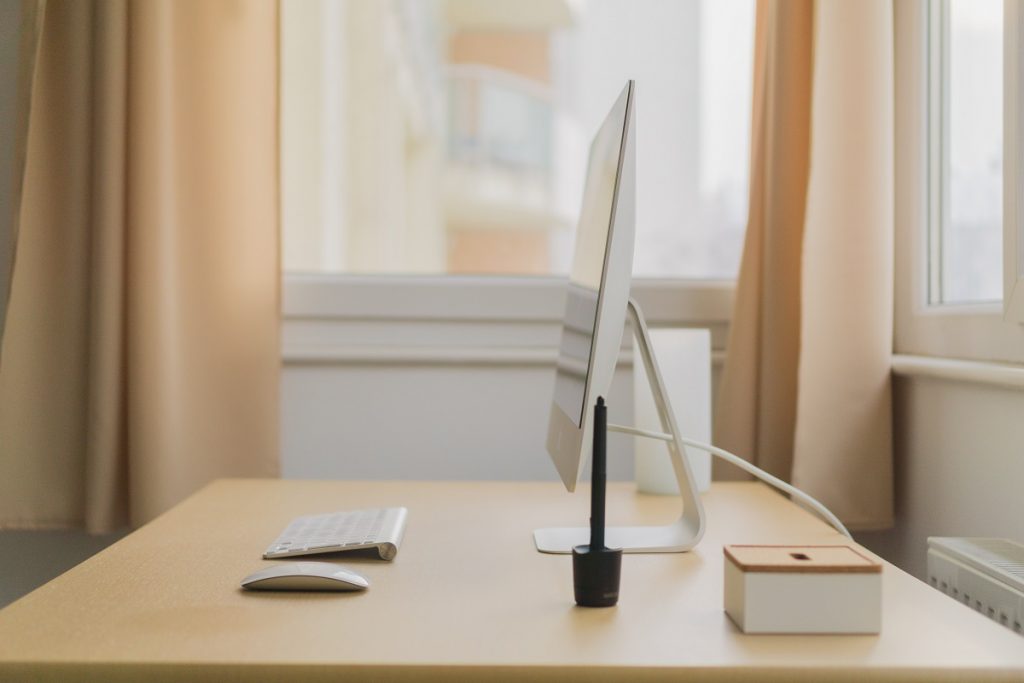 While such broad strokes are important, you should definitely draw the line when it comes to details that can easily turn into distractions. For starters, always keep your desk clean and functional. Absolutely avoid adding any framed pictures (a cliché) on the desk and keep tennis balls and other squeezers out of your drawers.
Furthermore, put as many software blockers on your computer that will stop your twitchy fingers from deviating from work at hand. Any toys, video games, magazines, problems solvers, etc., this should all be thrown out of the home office, and whenever you enter this room, you should be able to simply "switch" the frame of mind into problem-solving mode and do your work. You can go as far as adding a small detail like – "free and busy" sign on the other side of your office door, just to dissuade any other family members from interrupting your work.
Add a bulletin board behind your desk
While the art should be hanging on the wall across from you, the most perfect place for a bulletin board is on the wall right behind you. These bulletin boards are universally useful items when it comes to work since you can always hang reminders, information and broader plans on them and they are always customizable on the fly.  
Incorporating office into your home can be challenging. Parameters have to be met so you can avoid the temptation to procrastinate, and yet this also gives you a chance to balance between function and comfort. By following these five tips to create a functional and stylish home office, you will certainly create a space that suits your needs fulfills all of your requirements without turning it into just another private room in the house that just "pretends" to be a real office.