Regardless of all the technology that we have at our disposal, one thing still hasn't changed – no company can go without competent and responsible sales reps! Unfortunately, finding the sales reps that are capable of taking your business to the next level is incredibly difficult; a series of interviews is nowhere near enough to fully size up a candidate. Even if a potential sales hire is great on paper, it doesn't mean that they will be able to handle the pressure and adversity, or that they will be prepared to work hard. Here are a few tips on recruiting your perfect sales rep team.
Always be on the lookout
Finding a great sales rep is very difficult – there aren't many around who actually enjoy this line of work, and there are even fewer of those who are any good at it and trying to keep top talent. As a rule of thumb, the best sales reps appear when you don't need them. Have you ever found yourself in a situation where you're opening your wallet and handing the money (or a credit card) over without having planned on making a large purchase? Well, next time, when you're having that final moment of doubt before you go for it, think about how good that sales rep in front of you is. Yep, there's your perfect match!
Waiters and waitresses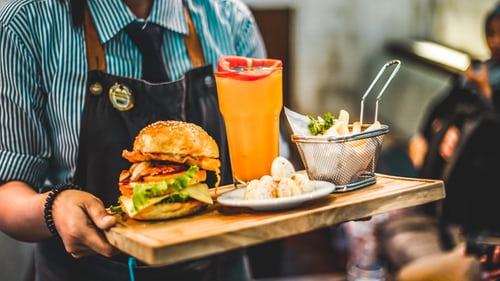 Even though your typical restaurant caterer is never really trying to pitch food to a customer, there are other qualities that these experts share with top-notch sales professionals. For one, seeing as how every single waiter or waitress has dealt with, well, a decent number of unpleasant customers, you can rest assured that they are capable ofdealing with every type of person out there; after all, their job is to treat everyone equally, regardless of how terrible they may be. Additionally, they are good at thinking on their feet (both literally and figuratively), multitasking, providing great service and perhaps most importantly – working very, very hard. All of these qualities are perfectly mirrored in an expert sales rep.
Teachers
Oh yes, teachers tend to make great sales reps. Why? Well, their line of work requires patience, communication skills and, most importantly, an exemplary power to persuade! Rings a bell? You guessed it, the exact qualities that are pillars of a fantastic sales rep. The best part is that the chances of them ditching their tenure for working with you might not be all that far-fetched, given the fact that a teacher's income is, unfortunately and unjustly, incredibly low.
Don't disregard recruitment agencies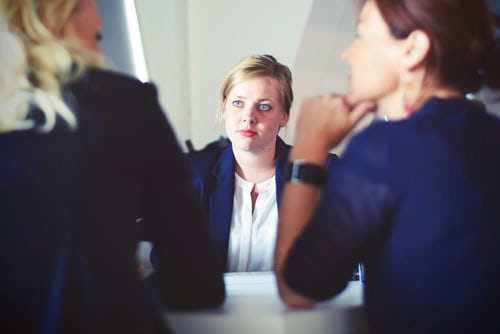 Recruitment agencies, for some reason, have a bad reputation but, in truth, they can spare you a ton of problems. Expert agencies, such as companies that specialize in sales recruitment in Sydney, have high standards and are professional with both their candidates and their clients, which means that you'll be able to find even the best talent.
Traits to look for
Of course, just because you think that someone would be a natural at sales doesn't mean that you're right. With that in mind, here are some of the essential personality attributes to look for in a sales candidate:
Modesty, because no one likes a sales person with a huge ego, especially not the customers
Confidence, because believing in yourself doesn't mean being egotistical
Initiative, because the ability to stand up and dust off after a failure is incredibly important
Curiosity, because nothing is more terrible in a sales rep than being passive
Conscientiousness, because being responsible is essential
Ambition, because nothing is a better motivator than being naturally driven