Running an e-commerce business is quite an overwhelming task itself. With so many aspects to consider and streamline, it's sometimes hard to stay on top of all things. Very often, the things that are not in the heart of business get overlooked, which may prove quite detrimental to the business operations.
One of the things that owners and managers of e-commerce business should be aware of are surety bonds. By definition, it's a legally binding contract that ensures obligations will be met between a principal (whoever needs the bond), an obligee (the one requiring the bond) and a surety (the insurance company guaranteeing the principal can fulfill the obligations).
Understanding the concept
The concept of surety bonds is quite confusing and overwhelming for many, which is why it's important to fully understand how they work. They combine insurance and credit, which means they can't be categorized easily.
However, if you do your homework and read enough about how they work, you'll definitely grasp the concept and that fact could make the difference between a blossoming business and a flailing one.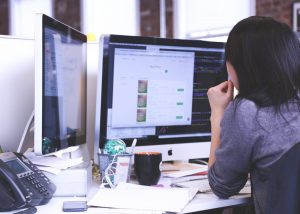 Importance of surety bonds
As we've already said, they are easily confused with insurance, although they are, in fact, more like a form of credit. The agreement between a principal, the obligee and the surety company that issues the bond actually ensures that companies adhere to contracts and regulations and provides a method of financial relief if any party is harmed by a business.
Surety bonds are important for all types of businesses and e-commerce is no exception. In some areas, industries and fields have to purchase a surety bond before they are issued a state licence. For example, various types of available California Surety Bonds are necessary for hundreds of different businesses.
What you need to be aware of is that surety bonds differ from state to state in terms of the types of bonds offered and required and the amounts they're offered at. In some areas, entrepreneurs must get hold of a surety bond before they get their startup off the ground. However, even if not mandatory, surety bonds are a very wise and sound investment worth considering.
What advantage do they offer?
An e-commerce business owner who wishes to distinguish themselves from the competitors could do much worse than invest in a surety bond, since it provides customers with extra protection. That is particularly important for e-commerce, since many people are still quite apprehensive about purchasing online.
This is an act that shows people that you don't only talk about customer protection, but you also walk the walk. Furthermore, not everyone can get a surety bond and meeting all the strict requirements indicates financial health and legitimacy of a company.
Also, surety bonds can protect entrepreneurs and small business owners. For instance, fidelity bonds can protect entrepreneurs from financial disaster in case their employees steal, harm customers or break the law in some other way. So, they both help companies build their credibility, thus attracting more customers, and protect the company's' interests.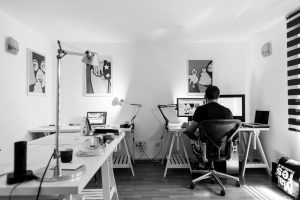 How to purchase surety bonds?
Surety bonds are issued by independent surety companies and insurance carriers. The application process is quite similar to the one when you're applying for a loan. What is taken into consideration when deciding whether a surety bond would be issued are credit reports, financial records and other important information.
Although each bond comes with a face value, the applicant is also expected to pay a bond premium, which usually ranges between 1 and 3 percent of the face value. Those businesses whose financial situation is not so stable might be required to pay higher rates, though. In terms of length, an application is processed in a matter of hours in case of more basic bonds or days when contract bonds and other, more expensive and intensive bonds are in question. Luckily, such information, like many other useful ones, is easily found online, on the official website of the issuing company.
Also, many websites offer a calculator of costs or an application form, where all you need to do is choose the type of bond and the amount. You're then sent a direct quote very quickly, which means you can check various offers from the comfort of your home or office, without having to pay a visit to different companies issuing surety bonds.
How to choose a company?
Once you've done your research when it comes to collecting different quotes, you need to choose the company that will issue the bond you need. Apart from the price, you also need to look at the likelihood of approval.
An agency that has partnerships with many bonding companies can send your application to more place, thus boosting the chances of your application being approved. Not only that, but you're also more likely to receive a lower premium quote.
Conclusion
Although people often think of surety bonds as a form of insurance, they're actually more like a type of credit. They provide both assurance that your business is serious and protect you from other people involved breaking the law. In any case, it's definitely something each e-commerce business should at least consider since it offers credibility and safeguarding.